Parametric's Response to the Coronavirus Pandemic:
A Letter from Our CEO
Parametric, in coordination with Eaton Vance, continues to closely monitor the COVID-19 (coronavirus) situation, with a focus on the health and safety of our employees, maintaining high levels of investment performance and client service, and the continuity of our business operations as our highest priorities.
We're following the guidance of local, state, and federal governmental authorities in the United States and internationally. At this time the majority of our employees across the organization are working from home, and we're taking significant precautions to protect those employees who continue to come into our offices. We've suspended all travel to designated CDC Level 2 and 3 countries and all other nonessential international and domestic travel. We've prohibited our employees from holding or attending large events and gatherings, limited who may visit our offices, and instituted social distancing procedures for those employees in our offices.
In the event any employee should be infected with the virus, we believe our business continuity plan, as implemented, will successfully protect our operations. Parametric has made significant investments in technologies that allow our employees to work remotely and collaborate effectively across locations. Our business continuity plans have been routinely tested over time in preparation for a variety of potential scenarios and are functioning successfully across all our investment, operations, technology, service, and other business functions. As they are each day, our investment teams are focused on the markets and the investment portfolios they manage during this period of extreme volatility.
Eaton Vance and its affiliates, led by its global leadership, continue to assess our plans and operations as this situation develops. The details of our plans may change as a result. We will provide additional information as circumstances warrant.
Please contact us or reach out to your relationship manager directly if you have any questions or if we can be of any assistance during this challenging time.
Sincerely,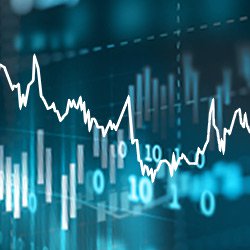 Concerned about market volatility?
Find resources to help you navigate recent market turmoil.