Where do good ideas come from? As I prepare to retire after 34 years in the asset management business, I've been thinking about this a lot.
The myth, of course, is that innovation comes from individual thought—the lone genius who has a light-bulb moment that brilliantly illuminates a solution. But it's rare for an invention to truly be the work of one person. For example, Nikola Tesla may be credited with inventing alternating current—modern electricity—but he didn't get there alone. Other scientists were working on the building blocks of AC technology before Tesla, and still others continued refining the technology after him.
Regardless of who comes up with them, many of the best ideas seem to emerge unexpectedly, when smart people try to address one challenge but end up solving a completely different one. Right here in Minnesota, where I live and work, that's how the Post-It Note came about. Engineers from 3M, attempting to develop a strong adhesive for the aerospace industry, ended up producing a pretty weak one. It wasn't the solution they were hoping for, but they noticed something: When they peeled off the adhesive, it left no residue. And it was reusable. The rest, of course, is history: What was at first considered a failure turned out to be one of the world's most successful and ubiquitous office products.
As it was for Tesla and 3M, so it was 33 years ago with Parametric's Customized Exposure Management Strategy. The ideas that underpin the strategy came from several people, including me, but there was no lone visionary. And to some extent it's a solution we didn't so much work deliberately toward but rather one we backed into.
It started with a client—a pension plan that wanted to deliver model tactical asset allocation calls that would add return and lower risk across the entire pool. But it's too costly and disruptive to make those changes on a regular basis in physical form. So we developed a strategy that attempted to accomplish the client's objective using futures to adjust equity and fixed income exposure on an overlay basis.
How did it go? As is often the case, the tactical model call delivered more investor angst than economic benefit. As a result, the plan terminated its relationship with the manager delivering the model call. But we proposed that the pension plan leave us in place to serve as a policy implementation manager. We'd use the futures contracts not to time markets but to eliminate residual inefficiencies and risk. The Parametric policy overlay service was born. And that very first plan we worked with? They're still a client of ours.
It was the birth of a customized exposure management strategy that, as of June 30, 2019, serves more than 220 institutional clients and manages more than $80 billion worth of assets. We were ahead of the curve then, and I like to think we still are today. But there's more to be done.
For many institutional investors, a still untapped opportunity
For all the investment portfolios that do take advantage of a strategy to more fully capture policy returns, there are many more that don't. It's a strange thing, since little or no capital needs to be raised to fund the program. Futures may be a bit more complex than other investment vehicles, but with the right expertise they can be harnessed to many plans' benefit. In fact, most investors using a customized exposure management strategy expect to increase total fund returns by 5–20 basis points over the long term, subject to market performance.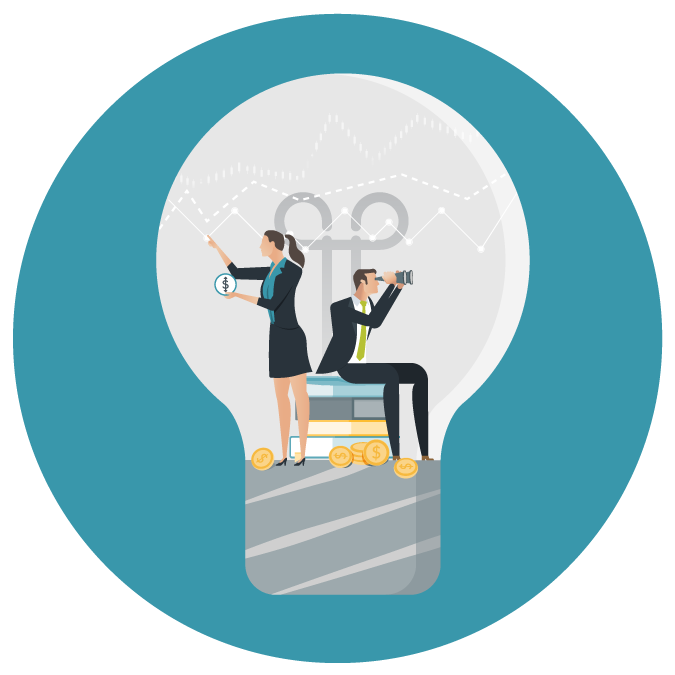 So why don't more plans adopt this approach to policy implementation? To my mind, it's a bit like index investing was 50 years ago—a new and untested idea that took a while to reach a tipping point where investors understood its value and its advantage. Lo and behold, there are now many trillions of dollars in indexing.
The other aspect of a customized exposure management strategy that often gets overlooked is that it isn't a zero-sum game. It's not an or—it's an and. In other words, funds don't need to fire or replace any of their existing managers to adopt this strategy, and it's designed not to disrupt any aspect of a plan's operations. Quite the opposite, in fact: It seeks to enhance a plan's operational efficiency. It's a policy overlay that seeks to plug a leak in many plans' asset allocation, taking a portion of residual cash that already exists and making it work harder, pushing plans' outcomes closer to what their policies dictate while attempting to lower performance risk.
The difference this kind of approach can make isn't trivial. Every $1 million in fund-wide unintended cash exposure likely costs plans $30,000–$50,000 per year, assuming standard public market excess return goals. For example, a fund carrying $10 million, on average, in residual cash would incur an expected opportunity cost of about $400,000 per year. If this cost showed up as an invoice, wouldn't it likely be a staff action item or committee agenda item?
The bottom line
As I bid farewell to my colleagues, clients, and consultant friends, I'm thankful for the opportunity to have had a hand in building a durable strategy that's helped increase returns, lower performance risk, and improve fund efficiency for hundreds of institutional investment pools. Is an overlay strategy still missing in institutions that would benefit from it? I believe it is. But that just means the idea we had 33 years ago is still ahead of its time—and Parametric still has an opportunity to continue to grow. I leave knowing the firm has never been better positioned to do so.