On June 20, MSCI announced it would add Saudi Arabia (alongside Argentina) to its Emerging Markets Index in June 2019.
MSCI currently classifies Saudi Arabia as a stand-alone country, outside both its Emerging Markets and Frontier Markets indexes. Somewhat uniquely, the kingdom will move into the MSCI Emerging Markets Index directly from stand-alone status and not via the typical route of first entering the Frontier Markets Index and then graduating to the Emerging Markets Index. Given Saudi Arabia's rather unique path into the index, investors may be surprised by two characteristics of this country.


Surprise 1: The Saudi Arabian stock market is big
Most countries that move into the MSCI Emerging Markets Index tend to be quite small versus other emerging countries (think of recent graduates Pakistan, UAE, or Qatar). Saudi Arabia, on the other hand, is a more mature market whose entry into MSCI's indexes was historically blocked by a lack of access to foreign investors, and not a lack of investable names. Accordingly, it's quite large, with 32 stocks constituting a market capitalization of $143 billion as of June 30, 2018.

To put this in context, the below graph shows the market cap of the nine largest emerging-market countries currently in the index, and Saudi Arabia. At its current size, Saudi Arabia would be the ninth-largest emerging-market country, similar in size to Mexico or Malaysia. And it could easily grow much bigger in the near future, given the current trend in oil prices as well as the potential floating of Saudi Aramco, the government-owned petroleum and natural-gas company.


Figure 1: Market cap of top 9 emerging-market countries and Saudi Arabia

Source: MSCI, as of 6/30/2018

Surprise 2: Saudi Arabia has a tiny energy sector
Saudi Arabia is the world's largest oil exporter and continues to possess one of the largest reserves of crude oil in the world. This leads many investors to assume that the country's equity universe is dominated by energy names. But much of the energy industry is government owned, and Saudi authorities have heavily encouraged economic development projects outside the energy sector. Combined, this has led to the energy sector being an absolutely puny part of the Saudi market (approximately 1.2% as of June 30, 2018). In fact, as can be seen in Figure 2, the country's sector exposure is dominated by the financials and materials sectors, with further meaningful representation in telecommunications. While the overall economy certainly is tied to energy prices, the below sector distribution shows Saudi Arabia's equity markets aren't simply a bunch of energy names.
Figure 2: Sector exposure in Saudi Arabia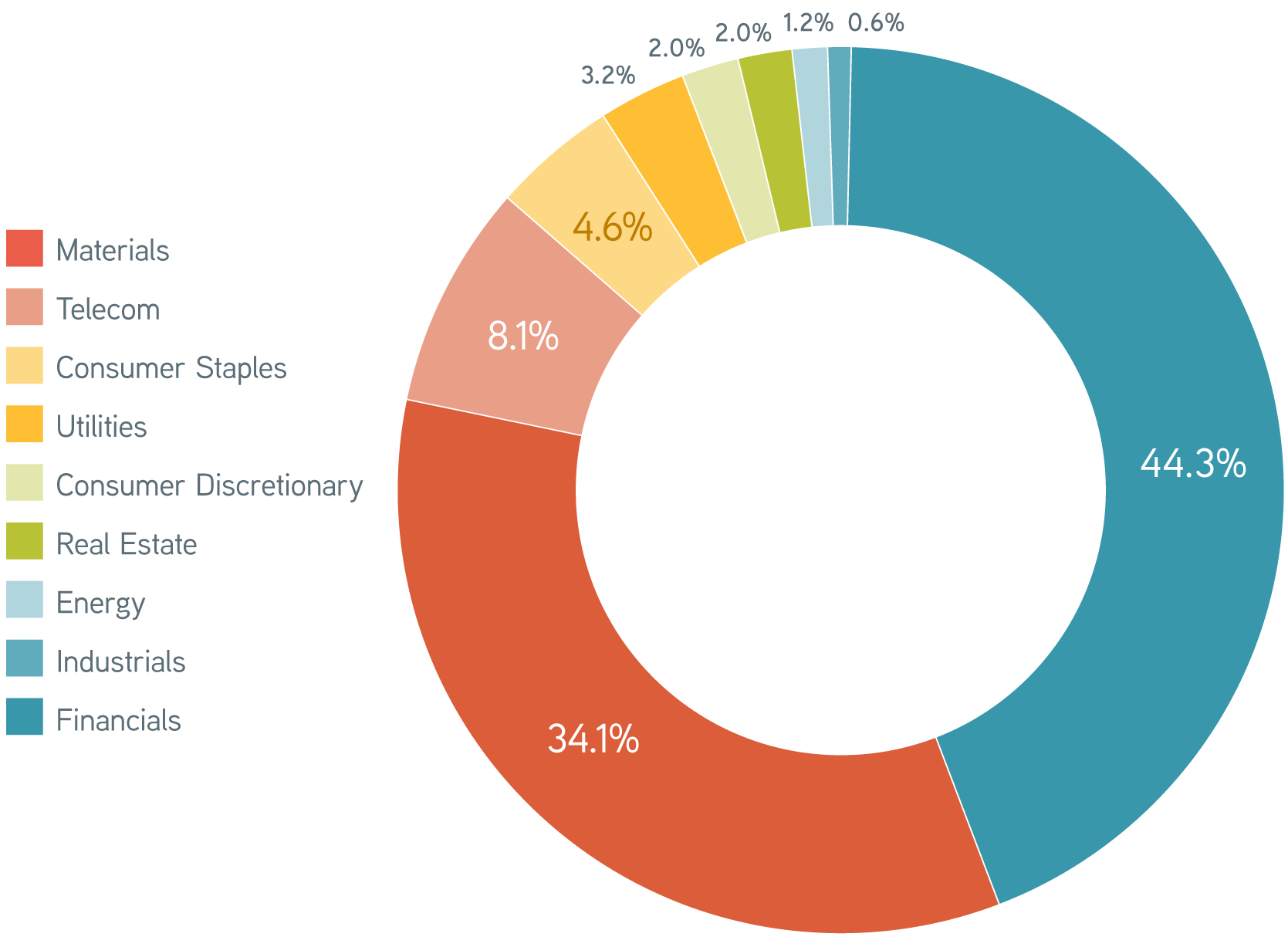 Source: MSCI, as of 6/30/2018
The bottom line
Investors should be aware that Saudi Arabia is very different from typical new entrants to the index. Given its size, breadth, and liquidity as well as recent advances in the country's openness to foreign investors, Saudi Arabia has the potential to be a large and liquid constituent of the emerging-market equity universe. Most important, the country represents a mature market involving a number of large and liquid companies. And unlike those of other energy exporters (such as Russia), Saudi Arabia's public markets aren't dominated by its energy sector. In this case the "new" emerging-markets country actually represents something quite new.