Commodity
Our Commodity Strategy seeks to avoid the concentrations that occur in mainstream commodity indexes by investing broadly across commodity types. Our active reweighting and systematic rebalancing seek to capture a diversification premium.
Strategy goals
Parametric's Systematic Alpha strategies are broadly diversified and dynamically rebalanced portfolios designed to outperform capitalization-weighted approaches over the long term, with less risk. We establish diversification via a system of portfolio target weights. As market forces move the portfolios' holdings away from the target weights, we reestablish diversification using a trigger-based rebalancing process. Our active reweighting and rebalancing have the potential to generate excess returns. Parametric's experience constructing and managing portfolios for over 25 years has informed and enhanced the development of our Systematic Alpha strategies.


The Parametric Commodity Strategy seeks to add value through disciplined portfolio construction and rebalancing among individual commodities while maintaining the diversifying and inflation-fighting characteristics that may make the commodity asset class appealing. By capitalizing on commodity-specific volatility and the low level of cross-correlation prevalent in commodity markets, the strategy seeks to allow long-term exposure to the commodity asset class with more consistent returns than the Bloomberg Commodity Index Total Return.
Investment Philosophy
We employ an engineered and disciplined approach to exploit the unique characteristics of the commodity asset class.
Increase diversification by reweighting

Split into tiers by liquidity; equally weight all contracts in each tier

Scale upstream and similar commodities down a tier
Rebalance to target weights monthly as contracts are rolled

Rebalance to target when portfolio weights fall below 80% or exceed 120% of target weight
Invest in US Treasury bills with three-to-12-month maturities

Avoid risky investments
How to invest and related products
The Parametric Commodity Strategy is designed to be implemented in a separately managed account (SMA) maintained by a qualified custodian. Investors should contact their financial advisor to establish an SMA. Parametric also subadvises a fund with a similar strategy, offered and distributed by our affiliate, Eaton Vance Distributors Inc., a registered broker-dealer.
Learn more*
---
*We provide a link to the Eaton Vance website for your convenience only. It is for informational purposes only and is not an offer to buy or sell any security. Although Parametric is an affiliate of Eaton Vance, Parametric does not administer the website or control any of its content. Accordingly, this link is provided as is, without representation or warranty, express or implied, as to the accuracy of such content or its completeness or timeliness, all of which (including, without limitation, any implied warranties of merchantability or fitness for a particular purpose) Parametric expressly disclaims. This link's appearance on Parametric's website should not imply our endorsement of the linked site or its content. Parametric is not responsible for your use of the linked site, its content, or any other resources (including, without limitation, other linked sites and their contents) accessible through it. If you choose to leave this website and visit the linked site, you will be subject to its terms of use and privacy policies. By continuing to the linked site, you acknowledge and agree to the foregoing.
Investing in a commodity strategy has certain risks. The value of commodity investments will generally be affected by overall market movements and factors specific to a particular industry or commodity, which may include weather, embargos, tariffs, health, and political, international, and regulatory developments. Economic events and other events (whether real or perceived) can reduce the demand for commodities, which may reduce market prices and cause their value to fall. The use of derivatives can lead to losses or adverse movements in the price or value of the asset, index, rate, or instrument underlying a derivative due to failure of a counterparty or due to tax or regulatory constraints.
For additional information please visit the Disclosure page.
Blog post
All That Glitters: Is Gold the Safe Haven Investors Need?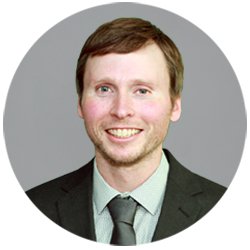 by Greg Liebl, Director, Investment Strategy
April 13, 2020
With so much uncertainty surrounding equities, why is gold underperforming?
Read more