Liability-Driven Investing (LDI) Solutions
Liability-driven investing helps corporate pension plan sponsors ensure the funding of future liabilities while balancing the resulting risk exposures on a total plan basis. We recognize that many aspects of a plan's investment strategy, such as return-seeking assets and plan goals, impact results for beneficiaries.
Parametric offers comprehensive, systematic, risk-managed solutions at all stages of the LDI process, customized in partnership with pension plan sponsors of all sizes. We go beyond the traditional fixed-income-only approach to LDI with return-seeking investments and completion overlays.
Our approach
We consider both growth needs and risk constraints while addressing two primary problems:
Meeting sponsors' needs

Parametric offers many options that help meet the evolving needs of a sponsor's LDI strategy.

Parametric Solutions

All our LDI solutions incorporate our proprietary program of key risk analysis, risk management, and daily asset monitoring.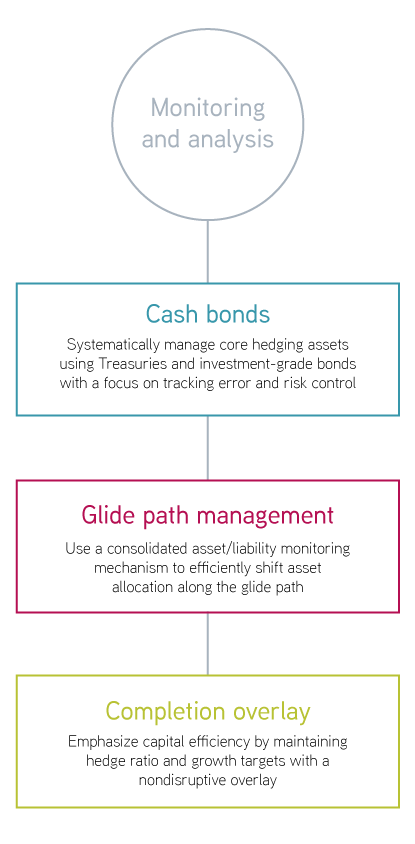 Latest insights and research