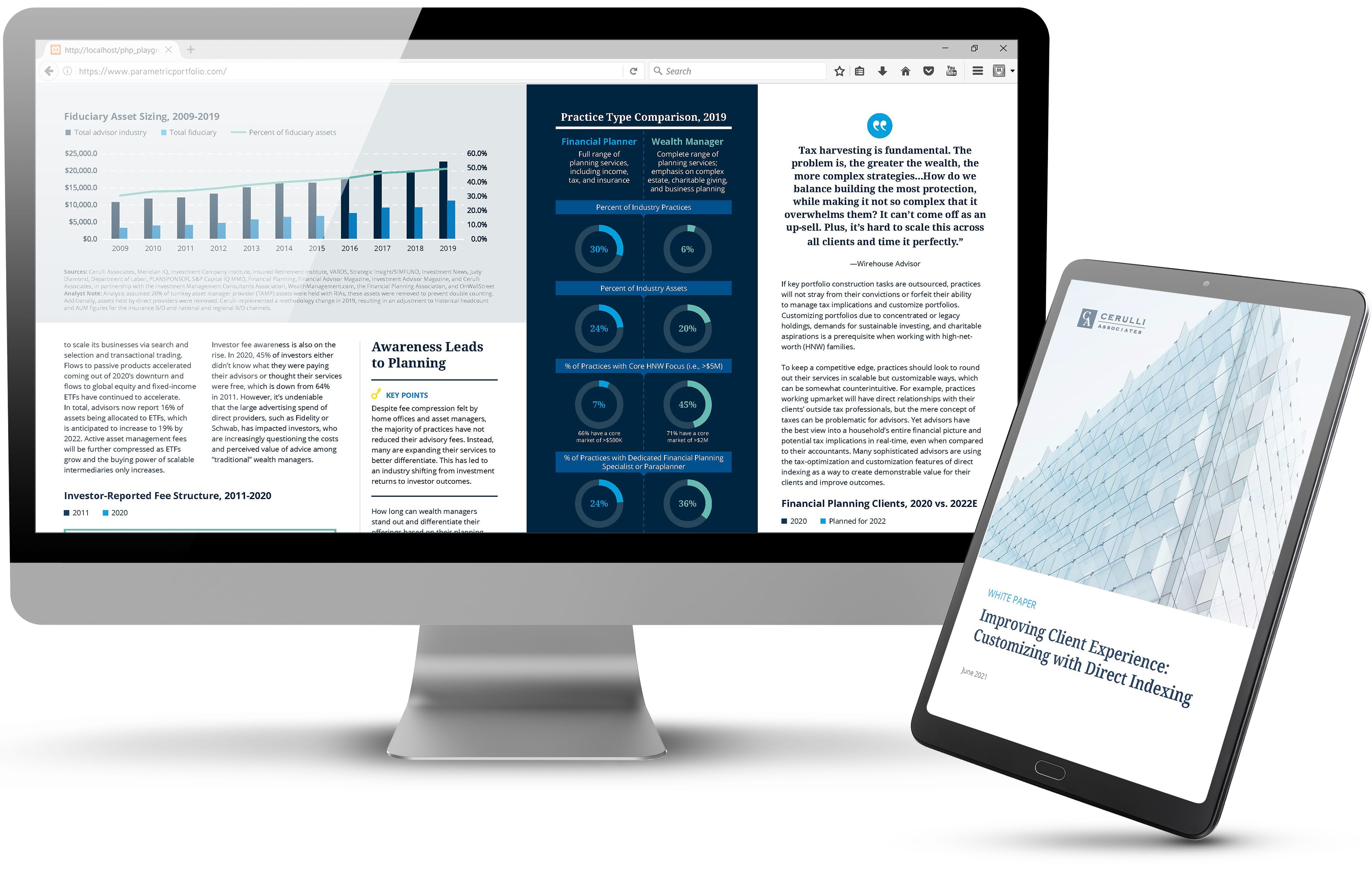 REPORT
Improving Client Experience: Customizing with Direct Indexing

A new report from Cerulli Associates says more advisors are seeing the value of direct indexing in growing their businesses and meeting investors' needs. Complete this form for your free download and discover the most important portfolio customizations you can offer for your clients.

Tell us a bit about yourself
Please complete the form below. A Parametric representative will contact you if you have further questions.