Join thousands of Registered Investment Advisors across the country for Schwab IMPACT 2020, featuring elite sponsorship from Eaton Vance, Parametric, and Calvert. For our virtual session on October 27, moderated by Eaton Vance vice president and senior responsible investment strategy specialist Lenore Reiner, Parametric CEO Brian Langstraat will join Calvert CEO John Streur and tax expert Andy Friedman to discuss:
What does the future hold for the fiscal health of the US?
How has COVID-19 changed the investor mindset around corporate responsibility?
How can custom indexing help taxable investors navigate volatile markets?
Don't miss the two-day live conference, followed by unlimited access to on-demand content through November 13. You'll hear from former secretary of state Condoleezza Rice, PGA Tour commissioner Jay Monahan, and Khan Academy founder Sal Khan, along with some of the biggest names in investing. Stop by our virtual booth and sign up for special gifts to be delivered to your door.




Virtual IMPACT

Live October 27-28, 2020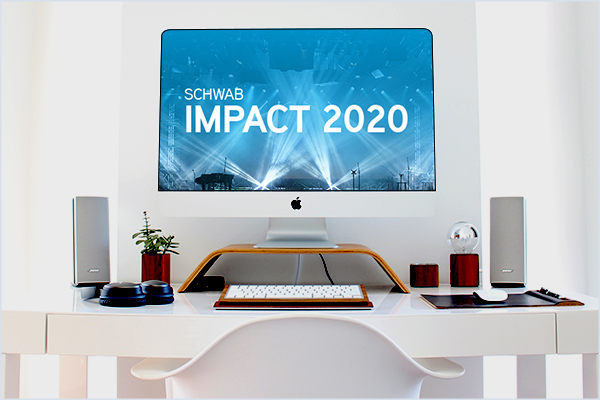 Session date and time
Tuesday, October 27
4:30 p.m ET to 5:45 p.m ET
1:30 p.m PT to 2:45 p.m PT