Parametric Separately Managed Account Solutions
Help your clients take charge of their financial future
Parametric's customized separately managed accounts (SMAs) allow you to build multiasset portfolios and apply active tax management while delivering on your clients' unique investment goals.
This means you and your clients get:
A broad range of capabilities in a single place

Parametric offers customized tax-managed SMAs from highly specialized investment advisors across fixed income and equities.
How it works

Design an investment portfolio in three simple steps: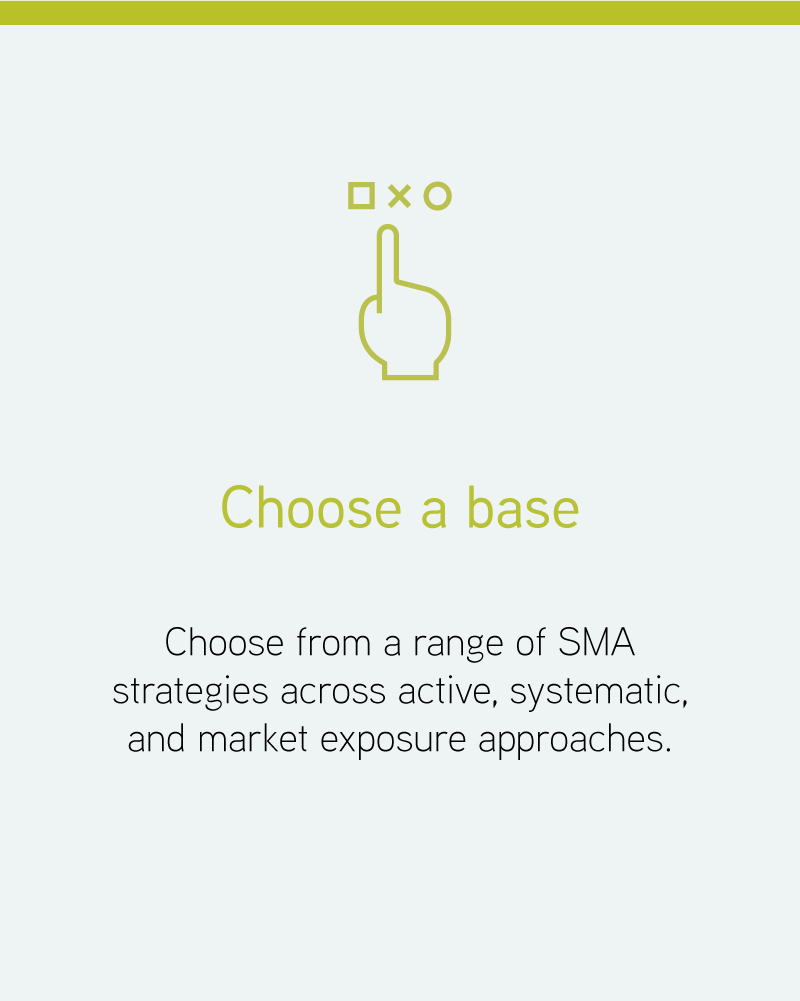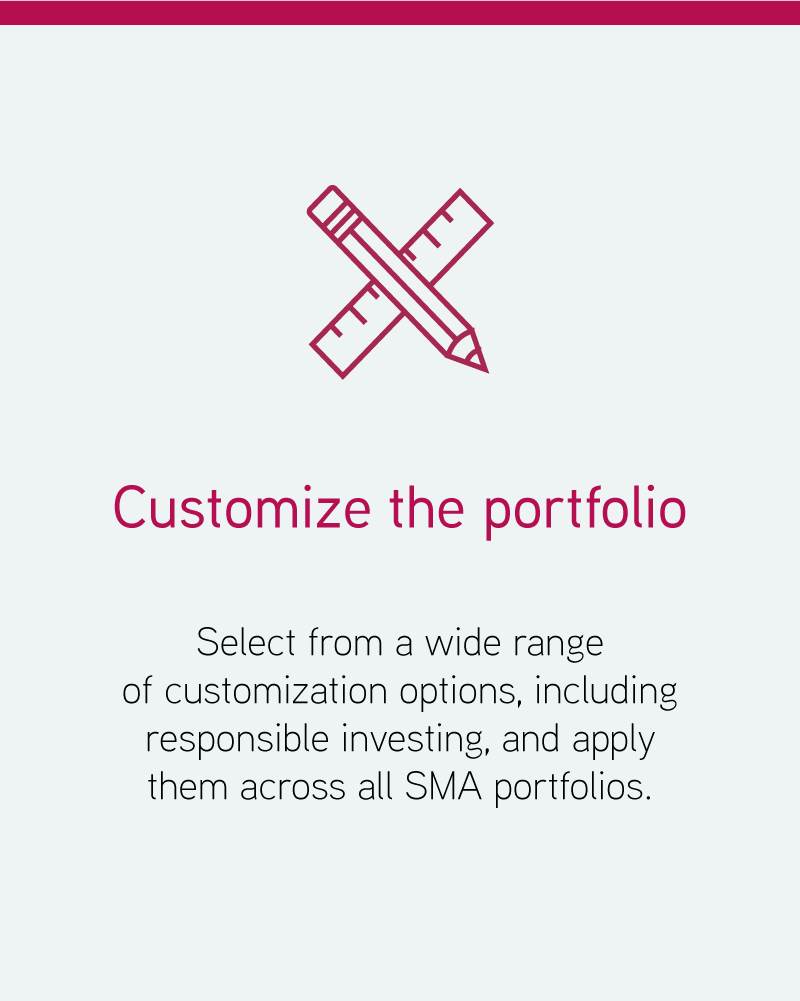 Our strategies

Our range allows clients to select the asset classes and approaches that fit best with their investment objectives.
Customize the portfolio

Parametric offers many customization options to help investors manage risk in their portfolios. Examples include:
Market exposure blending

Management of in-kind assets

Client-directed restrictions
Single-topic and thematic screens

ESG integration

Active ownership
Systematic tax management

Transition analysis

Client-directed gain/risk budgets
The Parametric difference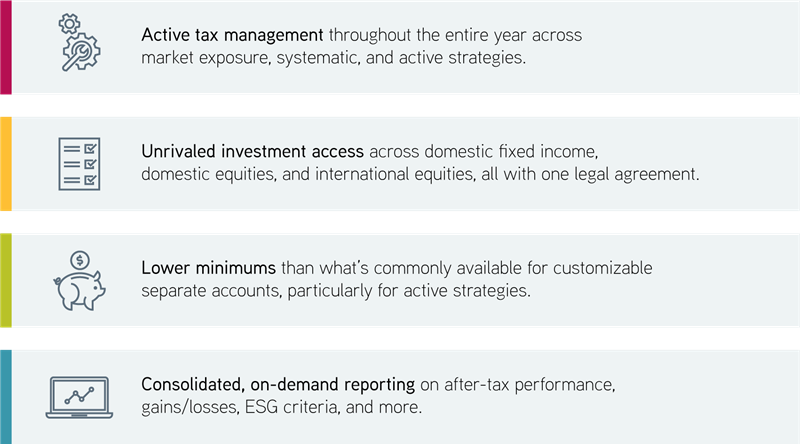 Latest insights and research