Responsible Investing
Responsible investing goes by many names: environmental, social, and governance (ESG) investing; socially responsible investing (SRI); or impact investing. But the main goal is the same: invest in companies that think long-term about their effects on the environment and society.

Parametric's Responsible Investing solutions empower your clients to build a portfolio that aligns with their principles. You can combine these solutions with our full lineup of customization tools to create a holistic portfolio that addresses your clients' financial and ESG goals.
Responsible investing in action
We believe responsible investing works best when it's directed by you and your clients. We provide the building blocks to invest in companies that are consistent with your clients' principles—but your clients decide how to construct those building blocks into portfolios.
Investors can use one or both of these approaches to build a responsible investing portfolio that can span both equities and fixed income: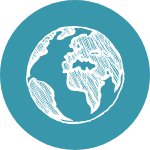 ESG integration
You can include companies that meet your clients' ESG criteria, or you can overweight companies that align well with their values while maintaining the risk profile of their desired exposure.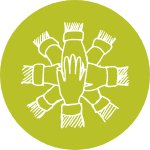 Active ownership
Working with Parametric, your clients have a hand in improving corporate behaviors through proxy voting and shareholder engagement.
Why choose Parametric?
As of 9/30/2023
Intended benefits of responsible investing

Consultation
Learn more >>
We help you determine how to approach your portfolio with a responsible lens. Our flexible solutions allow for evolving ESG priorities.

Access
Learn more >>
We access a wide range of ESG metrics, from carbon emissions intensity to child labor controversies, to incorporate into your clients' portfolios.

Technology
Learn more >>
We offer state-of-the-art tools to evaluate tracking error and risk relative to a standard index based on your clients' investment preferences.

Reporting
Learn more >>
Our comprehensive reports dive deep into your responsible investing portfolio, from quarterly account-level summaries to ESG performance scoring and transition analysis.

Fixed income ESG solutions
Bonds are playing a large and growing role in responsible investing, and Parametric has a suite of custom and managed solutions to help investors align their fixed income portfolios with their ESG views. These align with the Calvert Principles of Responsible Investing and seek both strong returns and ways to improve outcomes through environmentally and socially beneficial projects:
Parametric TABS Calvert
Municipal Ladders
Parametric TABS Calvert
Managed Municipals
Parametric Calvert
Corporate Ladders
Get in touch
Want to know more about our Responsible Investing solutions? Complete our contact form, and a representative will respond shortly.