Tax Management
Active tax management helps advisors set themselves apart
and provide added value to their clients.

Most investment managers are active in their portfolio construction and stock selection but passive on taxes. Parametric takes the opposite approach: We focus on outperforming on an after-tax basis by using active tax-management techniques. As any investor knows, it's not what you make but what you keep.
Explore more Custom Core solutions
Tax expertise
No matter how you build your portfolio, you can make the most out of it with Parametric's tax-management expertise as your guide.
Whether you want to sell off your concentrated equity position or reinvest your laddered bonds at higher yields as rates rise, we can help you steer clear of big tax pitfalls and achieve bigger after-tax returns.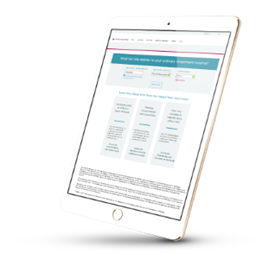 Staying active on taxes
We take a systematic and risk-controlled approach, using multiple strategies throughout the portfolio
process to ensure we can capitalize on tax-saving opportunities.
---
Advisors and clients target an equity or bond benchmark, either with an existing index or a customized benchmark. Portfolio managers may deviate somewhat from the benchmark in regard to security weights. A higher tracking error may increase a manager's opportunity for tax management, but it may result in higher risk. We carefully balance these two considerations.
---
We monitor holdings for losses all year long—not just in December. We use tax-loss harvesting only if the tax benefit offsets the transaction costs and if tracking error can be kept within a predetermined margin.
Tax-efficient transitions
---
Investors who move their assets from active to passive often face a huge tax hit from selling appreciated securities. We provide an easy-to-understand analysis to help advisors navigate their clients through the transition.
---
Just like asset allocation, different approaches to gifting yield dramatically different results. We help investors decide what and how much to donate while maximizing their tax benefits.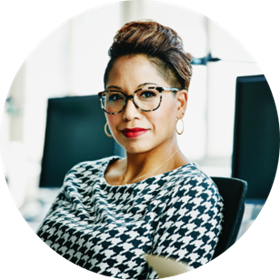 INVESTOR SPOTLIGHT
Custom Core Equity
Show your clients how they can make passive investing personal. Build a portfolio according to their values, preferences, and needs with Parametric Custom Core.
Get in touch
Want to know more about our Tax Management solutions? Complete our contact form, and a representative will respond shortly.