Built for You
Parametric's disciplined, rules-based strategies are the backbone of a comprehensive suite of customized investing solutions that can fit any portfolio.

Parametric partners with advisors, institutions, and consultants to build portfolios focused on what's important to them and their clients. A leader in custom solutions for more than 30 years, Parametric helps investors access efficient market exposures, solve implementation challenges, and design multi-asset portfolios that respond to their evolving needs. We also offer systematic alpha and alternative strategies to complement clients' core holdings.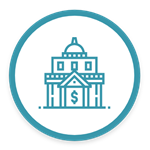 Institutional investors

Pension plans, endowments, foundations, corporations, and faith-based organizations can navigate implementation challenges, portfolio risks, and asset allocation needs through our extensive lineup of portfolio solutions.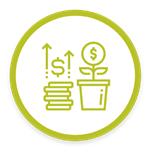 Wealth managers

Financial advisors can nurture and strengthen relationships with solutions that solve their most pressing portfolio challenges.
Why choose Parametric?
As of 6/30/2023
How can we help?
Choose an option below to see solutions tailored to your needs.