Direct Indexing
Direct indexing is a form of passive investing that enables direct ownership of the individual securities that compose a benchmark. Unlike an ETF or other commingled fund, it gives an investor greater control, allowing for tax-loss harvesting at the security level, customization around ESG preferences, and other advantages.
What makes direct indexing so compelling?
* Shomesh E. Chaudhuri, Terence C. Burnham, and Andrew W. Lo. 2020. "An Empirical Evaluation of Tax-Loss-Harvesting Alpha." Financial Analysts Journal 76:3, 99–108. This study did not involve Parametric or its clients. There is no guarantee that a tax-management strategy will result in increased after-tax returns. Results will differ based on an individual investor's circumstances.
CERULLI ASSOCIATES REPORT
Direct indexing essentials
Only in recent years has the financial industry awakened to how direct indexing can add value for investors. What do wealth managers need to know? This report from Cerulli Associates explores:
How direct indexing enables a wide range of customization options
Why tax management is at the core of direct indexing
The leading asset managers in the direct indexing space
…and much more.
"Improving Client Experience: Customizing with Direct Indexing"
Which types of investors benefit most from direct indexing?
Direct indexing offers a number of advantages, but it may not be ideal for all investors. If you're weighing whether the strategy is right for your clients, consider those with an interest in one or more of the following:
Transitioning assets
Learn more >>
Transitioning assets
Unlike an ETF, you can fund a direct indexing portfolio with cash or existing securities—potentially lessening the tax impact of transition.
Reducing capital gains tax
Learn more >>
Reducing capital gains tax
Unlike an ETF, direct indexing systematically harvests losses at the security level, so your clients can offset gains elsewhere in their holdings.

ESG
Learn more >>
ESG
Direct indexing allows for robust screening, so you can align a client's passive portfolio with their environmental or social values.

Charitable giving
Learn more >>
Charitable giving
Unlike an ETF, direct indexing allows your clients to gift individual securities to charities or heirs, potentially lessening the tax impact of appreciated holdings.

FIXED INCOME
The investment universe isn't limited to equities. Neither is direct indexing.
Direct indexing at Parametric:
Custom Core®
Equities or fixed income? One benchmark or a combination of benchmarks? ESG screens, single-stock exclusions, or both? With Parametric Custom Core, your clients get to make passive investing personal, and you get to enhance your value by tailoring a tax-managed portfolio around their precise needs.
An idea that's 30 years new
Parametric pioneered custom passive portfolios close to 30 years ago. Today we remain the leading provider of direct indexing, and we continue to demonstrate its value to advisors and their clients. Download our direct indexing guide—and get in touch to learn more about how Parametric can help you grow your practice.
Blog post
What Is Direct Indexing?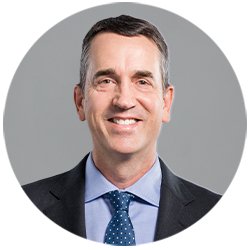 by Brian Langstraat, Chief Executive Officer
November 15, 2021
If you're not sure, you're not alone. Get a quick primer on how this method of investing works, what its advantages are, and which types of investors may see the greatest benefit.
Read more