Custom to the Core
How powerful can customization be for your clients' passive investment strategies? Discover how you can create a portfolio just for them.
Let's get started

Customization
Offer broad diversification via a separately managed account crafted to your client's personal goals.
Tax-loss harvesting
Deliver tax advantages through direct ownership of the underlying securities. We harvest losses throughout the year—not just in Q4.

Responsible investing
Reflect your client's values through personalization tools that make ESG
investing easy and intuitive.

Equities and fixed income
Construct risk-managed exposures across a range of benchmarks specific to your client.
Discover how direct indexing can strengthen your client relationships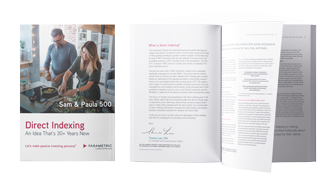 Direct indexing guide
A number of providers offer direct indexing products, but the key to this unique strategy is customization. Find out why that matters to your most valued clients.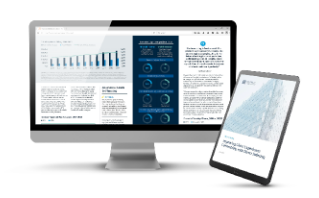 Direct indexing survey
A Cerulli Associates research study on direct indexing, sponsored by Parametric, ranks the leading providers, discusses why active tax management is central to this strategy, and more.