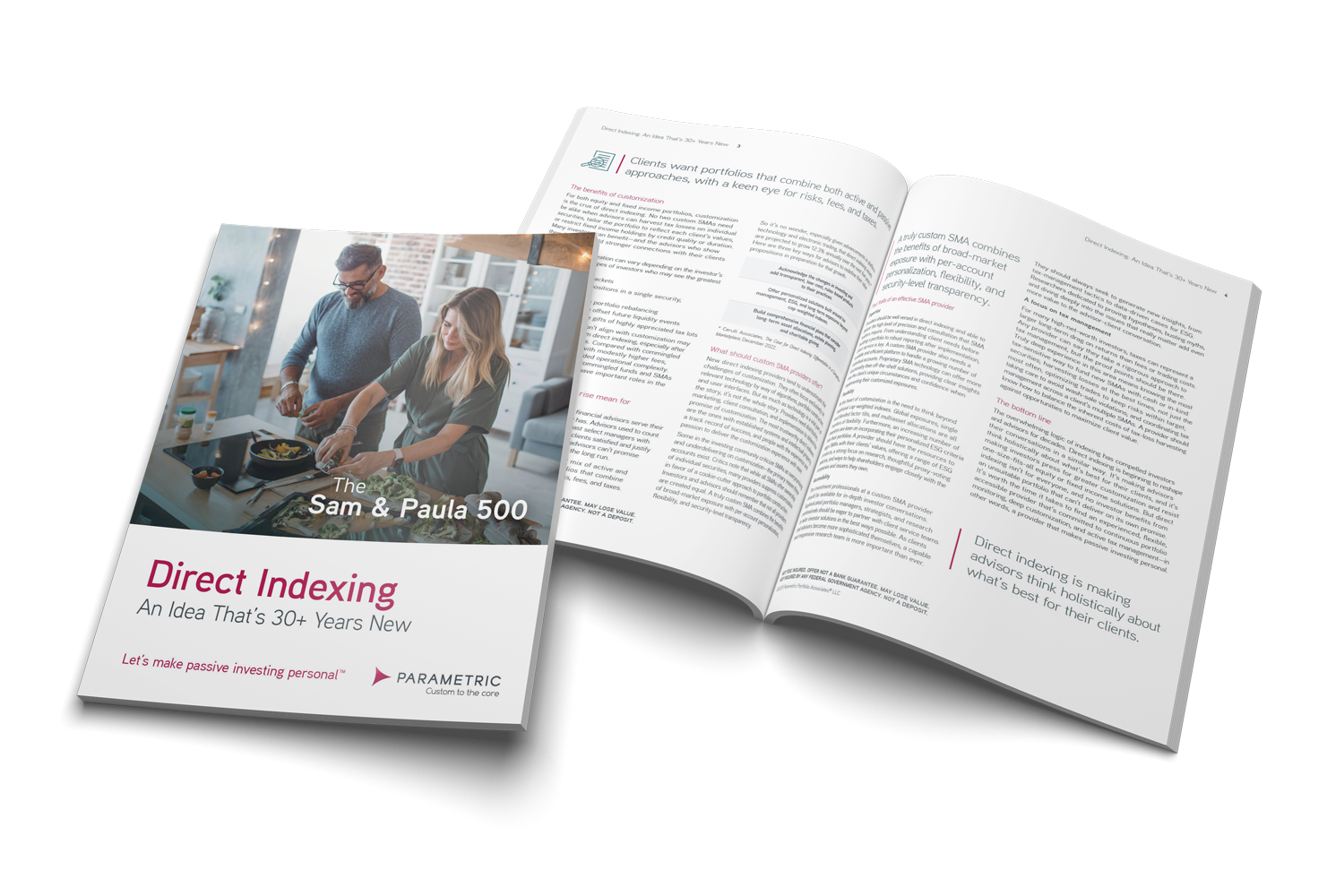 ADVISOR GUIDE
Direct Indexing: An Idea That's 30 Years New

There's a lot of talk these days about portfolios that allow investors to take control of the underlying securities in a passive allocation. The term used to describe these products, direct indexing, is trending—but the truth is, customized portfolios that provide broad passive exposure and tax advantages have been our core pursuit for nearly 30 years.

In this guide, Parametric co-president Tom Lee explores the real value of direct indexing. Complete the form for your free download. It's your opportunity to better understand the enormous potential of delivering passive strategies personalized to your clients' values and goals.