Parametric SMA Platform (SMAP)
Discover cutting-edge reporting and tools to help you demonstrate your added value and stay nimble. SMAP makes it easy for you to illustrate portfolio ideas and share after-tax performance with your clients.
Benefits
Tools are intended for use by investment professionals and financial advisors only. Subject to platform availability.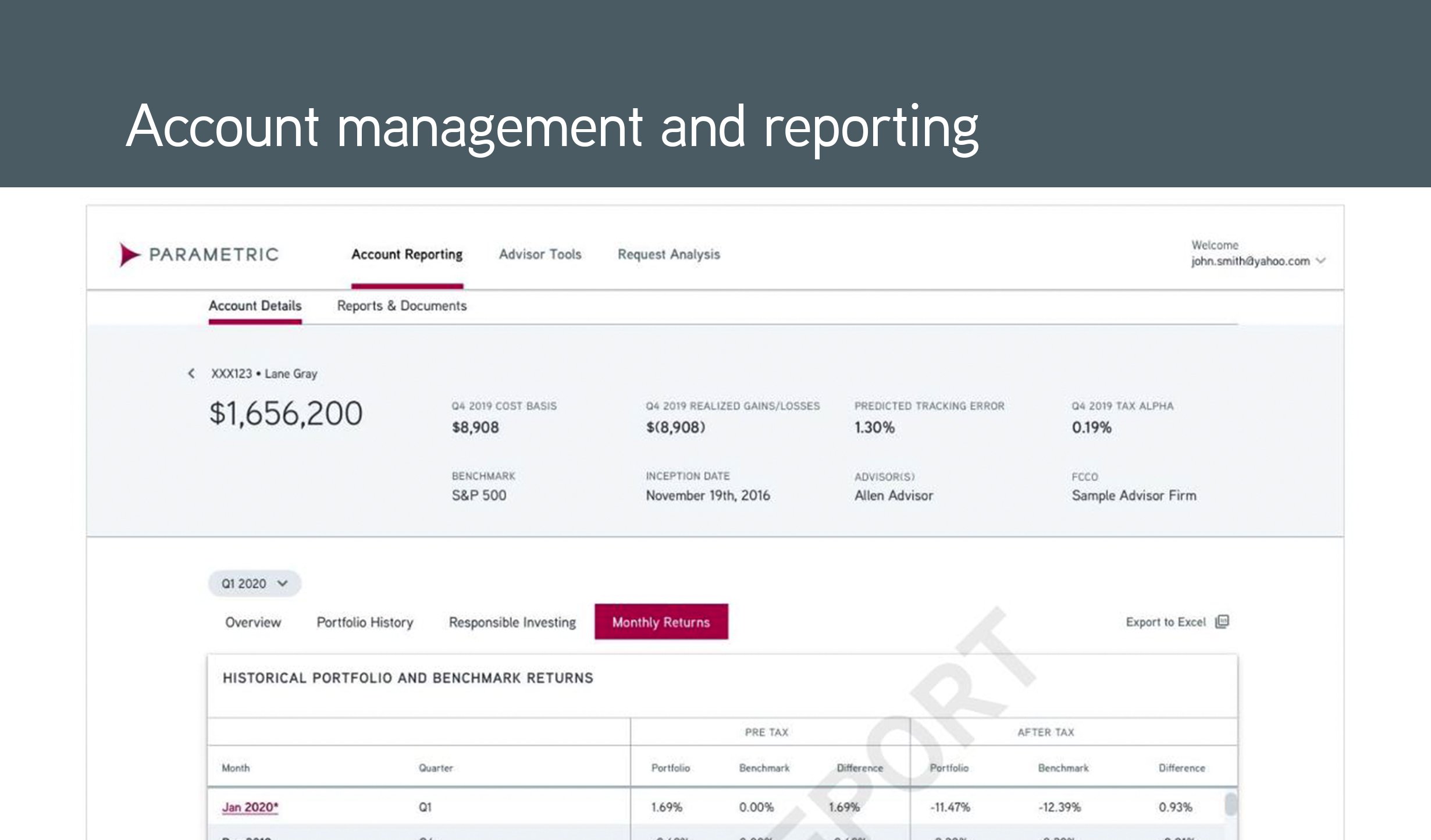 Use our data and reporting capabilities to spark deeper client conversations and keep track of portfolio activity.
Use our Benchmark Builder to compare the potential of your customized benchmark to a standard index.
Use our ESG Screen Analyzer to show your clients how to bring their portfolios in line with their principles.
Use our Tax Alpha Simulator to explore the value of active year-round tax management across markets and over time.
Customization at your fingertips
The Parametric SMA Platform (SMAP) enables advisors to manage separately managed accounts hands-on, from client customizations to performance reporting. Learn more about using SMAP to fund, tailor, and analyze your clients' customized equity and fixed income portfolios.


Already a Parametric client?

Laddered Interest Rate Scenario Tool
Capture the performance of your laddered municipal or corporate bond portfolio in changing rate environments.