Parametric Tax Management
Preserving gains, avoiding drains
How big an issue is tax?
For many high-net-worth investors, taxes can represent a larger drag on returns than fees or trading costs—and the alpha most managers generate isn't large enough to cover their clients' taxes. As a result, taxes have a major impact on the long-term growth of a portfolio. It's a challenge that requires continuous, thoughtful management.

Make taxes less taxing
Parametric has incorporated tax management into our clients' custom direct indexing portfolios since 1992. Since then—and in all market environments—we've helped clients reduce tax exposure while preserving market exposures. We were also among the first to provide after-tax reporting, and we update after-tax performance on a quarterly basis, providing you with key performance data points you can use with your clients.
Tax affects performance, so we pay close attention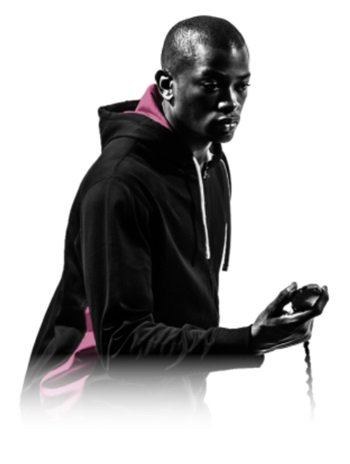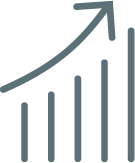 1% - 2%
Our solutions seek 1% to 2% in annual
after-tax excess returns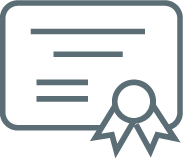 25 years
of tax-management experience
There is not assurance that investment objectives will be achieved. All investments are subject to risk of loss.
Sign in or register to use our Tax Alpha Simulator to evaluate market variables' impact on after-tax returns
More than just tax-loss harvesting

Tax-loss harvesting—selling a basket of securities at a loss and simultaneously replacing it with a different basket of
securities—helps clients reduce their tax risk while maintaining their market exposure. It's an important tax-management
tool. But it's not the only one, and Parametric doesn't stop there. Our tax-management solutions also include:
Tax-efficient transitions
More market exposure, less tax exposure
Investors seeking broader exposure via passive investments often run into a dilemma when transitioning assets to a custom direct indexing portfolio: How to do it without incurring a significant tax hit from the sale of appreciated securities in the original portfolio?

Parametric offers advisors an easy-to-understand transition analysis you can use with your clients. Each scenario details the trade-offs between tracking error and tax from realized gains so you can have a meaningful discussion with your client about how to best navigate any potential transition.
Ready to get started? Click the button below.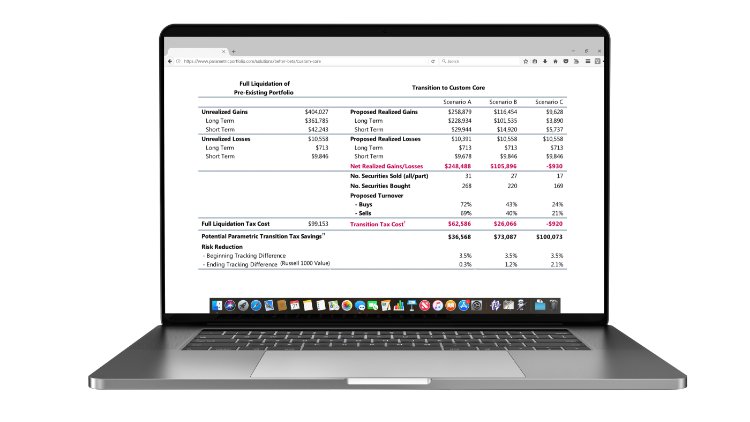 Our tax-management research
Latest insights and research