Laddered Fixed Income
Our laddered strategies provide a systematic and customizable approach for income-oriented investors.

Parametric's Laddered Fixed Income strategies give investors the opportunity to adjust to rising interest rates and improve yields. These strategies aim to deliver predictable income and preserve investor capital, with the option to harvest tax losses on an ongoing basis.


How it works
Bond funds expose investors to interest rate risk and fluctuating returns, while individual bonds can lock investors into maturities. Bond laddering is a dynamic strategy that provides predictable income and benefits from rising interest rates.
To build a laddered portfolio of corporates or municipals, we equally weight investment-grade bonds by maturities along a defined segment of the yield curve. As bonds mature, their proceeds are reinvested into longer maturities, which typically have higher yields. Through continuous reinvestment in longer-dated bonds, the overall portfolio benefits from higher income during periods of rising rates.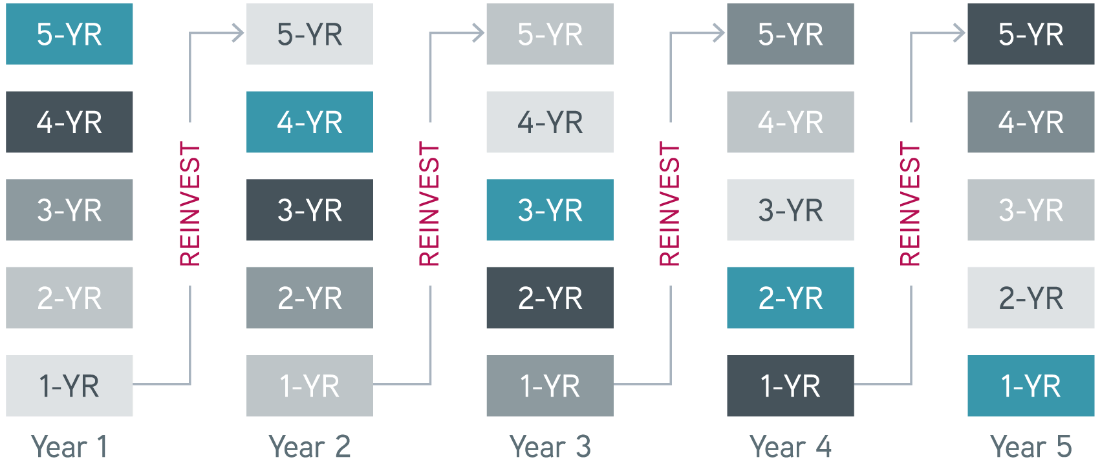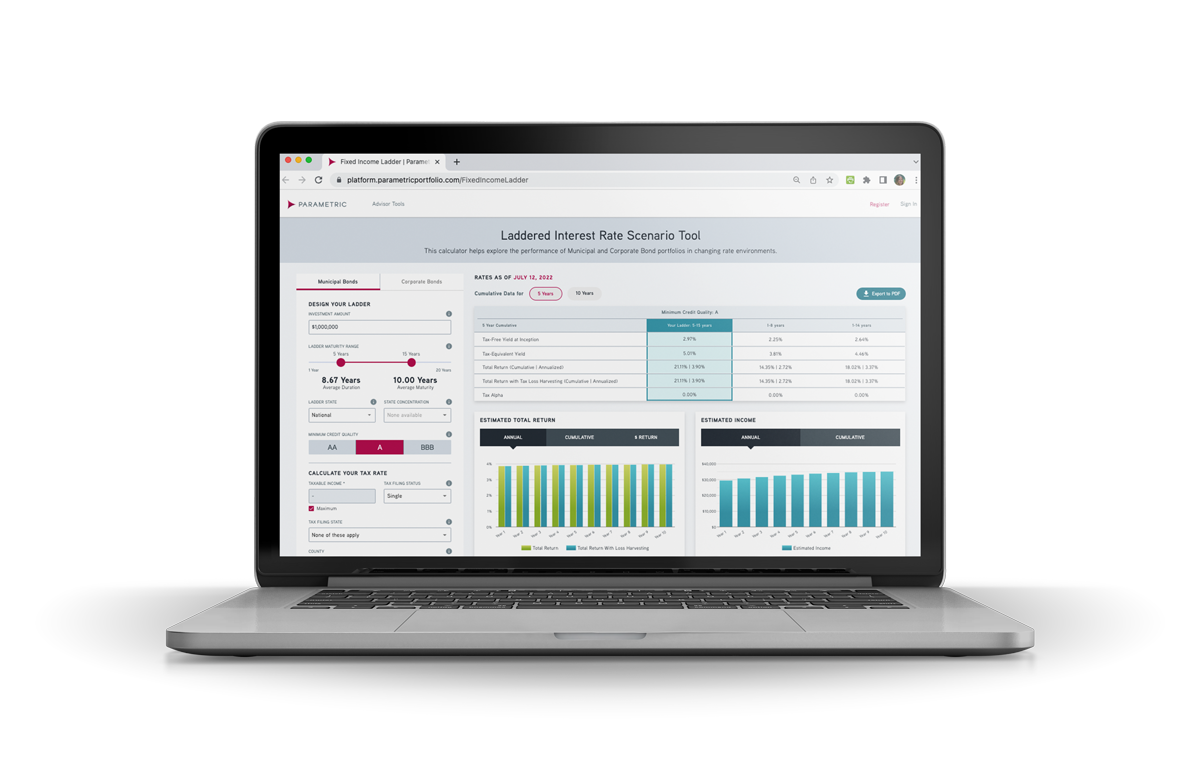 ADVISOR TOOL
Laddered Interest Rate Scenario Tool
Discover the impact of changing interest rates on laddered municipal and corporate bond portfolios.
Explore more fixed income solutions
Why choose Parametric?
As of 9/30/2023
Get in touch
Want to know more about our Laddered Fixed Income solutions? Complete our contact form, and a representative will respond shortly.
Intended benefits of laddered bond portfolios

Access
Learn more >>
Our large network of fixed income broker-dealers helps us offer our clients a wide variety of municipal, corporate, and Treasury bonds.

Execution
Learn more >>
Using proprietary technology, our size and scale allows us to buy and sell bonds at attractive prices. We aggregate client transactions to execute efficient and cost-effective trades.

Oversight
Learn more >>
Our in-house analysts and strategists perform extensive research to select securities and monitor for credit risks.

Tax efficiency
Learn more >>
Investors can embrace year-round tax-loss harvesting, allowing us to aim for enhanced after-tax returns.