Many in the investment community criticize separately managed accounts, or SMAs, as overpromising and underdelivering on customization—these accounts' primary reason to exist.
The critics note that while all SMAs offer investors ownership of individual securities, in most accounts customization is suppressed in favor of a cookie-cutter approach to portfolio construction.
More and more investors are resisting these one-size-fits-all portfolio solutions, instead pressing their advisors for greater customization. The result is heightened interest in what's come to be called direct indexing, which makes full use of the account-by-account customization of SMAs to target a broad market or passive exposure. But as new custom SMA providers pop up in response to growing demand, it's important to remember that not all providers are created equal.
When done right, a truly custom SMA can combine the benefits of consistent broad market exposure with by-account personalization, flexibility, and security-level transparency. Does the provider you're evaluating have what it takes to deliver on the full potential of an SMA? Here are factors to consider during the vetting process.
Does the SMA provider have the right expertise?
As new players enter the space, it's critical to assess a provider's expertise and request proof points of their capabilities. Consider the sophistication level of their service teams and whether they're not only well versed in investment strategy but also able to deliver the high level of consultative service custom SMAs require. From understanding client needs before constructing a portfolio to post-implementation reporting, client service is key.


Can the SMA provider scale?
A customized SMA manager must have a scalable and efficient investment platform to handle a growing number of individual accounts. You also want to ensure a provider's technology can support portfolio management and portfolio reporting. Internal technology developed to address an SMA can inherently deliver more functionality than off-the-shelf solutions, providing confidence in the implementation of your customized exposures. Ensure your SMA manager's technology delivers reporting that produces clear insights into your clients' unique circumstances.
What types of exposures can they capture?
Ask about the provider's ability to deliver individualized exposures beyond traditional cap-weighted indexes. Are they flexible enough to offer global exposures? What about factors—not just standards like value and momentum but blends of different factor strategies? And what about different asset types, such as options or fixed income?
Beyond customized market exposure, many investors will seek to incorporate customized responsible investing features.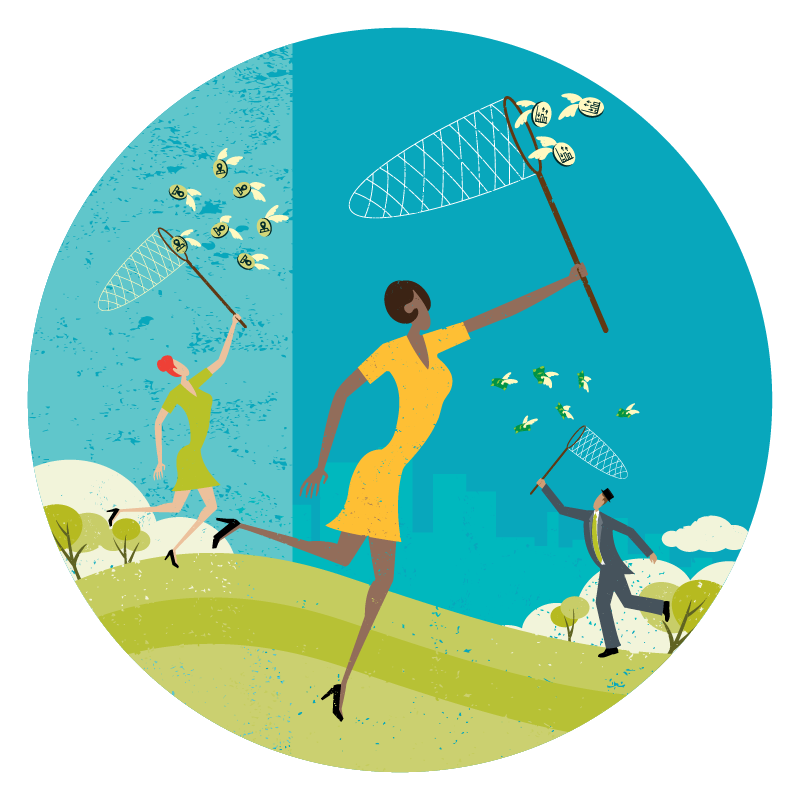 To ensure a manager has the resources to customize an SMA in line with your clients' values, consider the SMA provider's range of socially responsible features, the team focused on responsible investing research and implementation, their policies around proxy voting, and how shareholder engagement factors into their offering.
Is the provider accessible?
Beyond access to a dedicated client service team, ask whether investment professionals are available for in-depth conversations. Portfolio managers and investment strategists should be able to partner with the client service team to arrange in-person, phone, or video conferences.

With increasingly sophisticated clients and advisors, an SMA provider should help with the investment research needed to deliver tailored solutions. Having access to an agile research team that can quickly respond to your clients' requests is critical.

It's also worth kicking the tires on any provider's research. Are they generating new ideas in tax-managed investing, for example, or finding new data to make the case for socially responsible investing? Do they have teams dedicated to testing hypotheses, busting myths, and diving deeply into the issues that really matter to investors—or should matter, if only they were aware of them?


How closely does the SMA provider focus on tax management?
For many high-net-worth investors, taxes can represent a larger drag on returns than fees or trading costs. As a result, taxes often have a major impact on the long-term growth of a portfolio. That's why your SMA provider should take a rigorous approach to tax management.

To begin, find out how long they've been tax-managing their clients' portfolios. It's one thing to say you do it, but it's quite another to have deep experience and expertise in this hard-to-get-right field.

Then ask whether the provider can fund accounts in cash and transition in-kind securities. Funding an SMA with preexisting securities and then tax-efficiently transitioning to an index-like portfolio is a major benefit over ETFs. Ideally your SMA provider will help fund the account in a manner that avoids unintended gains and aligns trades with your clients' tax and risk sensitivity.

Finally, spend time understanding your provider's approach to harvesting tax losses—especially if you have multiple SMAs. Gauge whether the manager can coordinate tax management across all portfolios to ensure that losses realized in one account aren't washed out by trading in another account.


The bottom line
Successfully managing an SMA isn't easy. Too often investors default to a commingled fund or accept an SMA offering with little room for customization. It's worth the time it takes to find a provider that can continuously monitor your clients' portfolios, systematically harvest for tax losses, allow customization to express your clients' values, and target common or bespoke market segments. In other words, you're looking for a provider that delivers market exposures with much, much more. Isn't that what your most valued clients deserve?