Laddered Bond Strategies
Income-focused SMAs offering tax-advantaged core exposure to the municipal and corporate bond markets
Step up to a smarter approach

Constructing your own bond ladders—and factoring in interest rate risk, credit risk, and other crucial aspects of fixed income investing—can consume an advisor's time. Parametric's professionally managed municipal and corporate ladders make it easy, helping you offer your clients portfolios tailored to their needs, all in a way that's simple and scalable for you.


Whether you choose a municipal or corporate ladder, our SMA structure makes the portfolio fully customizable:

How do bond ladders work?

Parametric buys bonds with consecutive maturity dates within your client's specified range. As bonds mature at the bottom of the ladder, we reinvest the proceeds in the most attractive bonds available at the top of the ladder.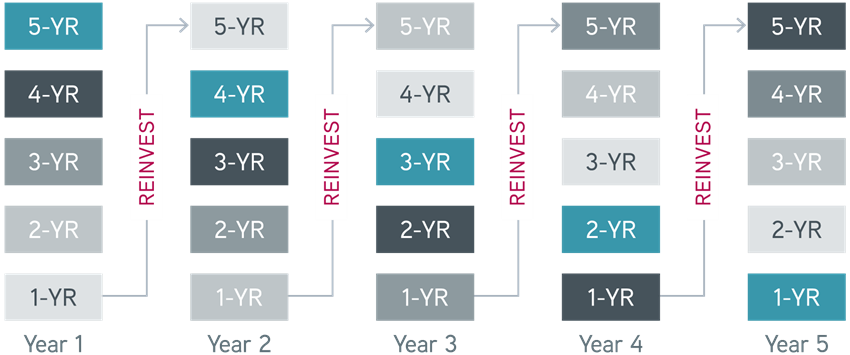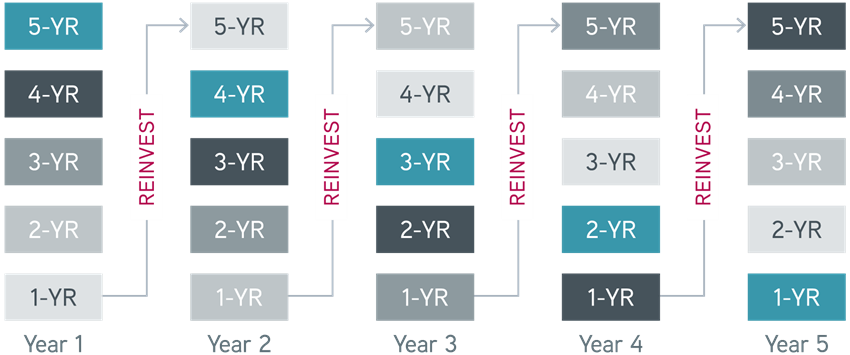 Across interest rate environments, your client gains a more consistent total return on their laddered bond portfolio.
Built-in tax-loss harvesting
Just as we do for our Custom Core® equity SMAs, Parametric monitors your clients' laddered bond SMAs throughout the year for opportunities to harvest losses. While doing so, we seek to maintain consistency of market exposures while avoiding wash sales and minimizing transaction costs.

With bonds, the value of tax-loss harvesting is influenced by the direction in which interest rates are moving. As you can see from the table below, as rates rise, so does the potential value of loss harvesting.

Parametric monitors your clients' bond portfolios throughout the year for opportunities.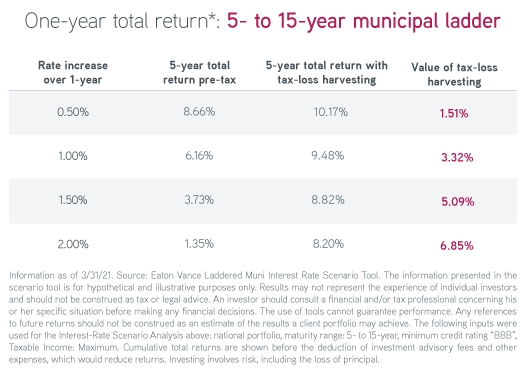 Interest rate tool | Find out how your clients' bond portfolios will perform in different interest rate scenarios.
Incorporate ESG into your bond ladder strategy
Whether your client chooses a municipal or corporate ladder, Parametric can provide you with a full suite of customized ESG solutions that align with their investing principles. Powered by the Calvert Principles for Responsible Investment and industry-leading ESG research, the strategy offers the opportunity to invest in municipal bonds that seek to make a positive impact on society. For corporate bonds, we partner with recognized leaders in ESG-focused research, including MSCI and Sustainalytics.
Client-centric reporting and tools
The tax management and customization inherent in an SMA require detailed reporting for clients to truly understand their portfolio's construction and characteristics. We also offer tools to help you evaluate portfolio transitions, determine interest rates' effect on your clients' bond ladders, and more.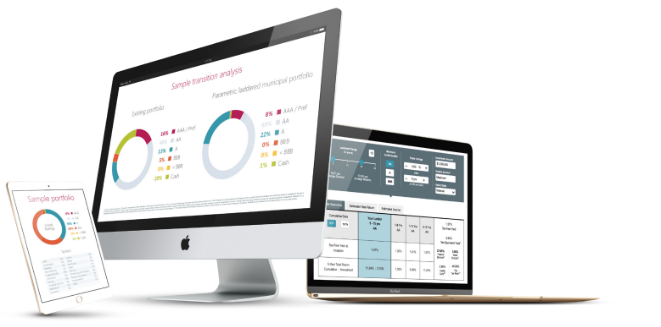 Make transitions more transparent

From start to finish, we make the portfolio transition process clear and cost effective for both you and your clients, helping you build custom bond ladders with confidence and ease.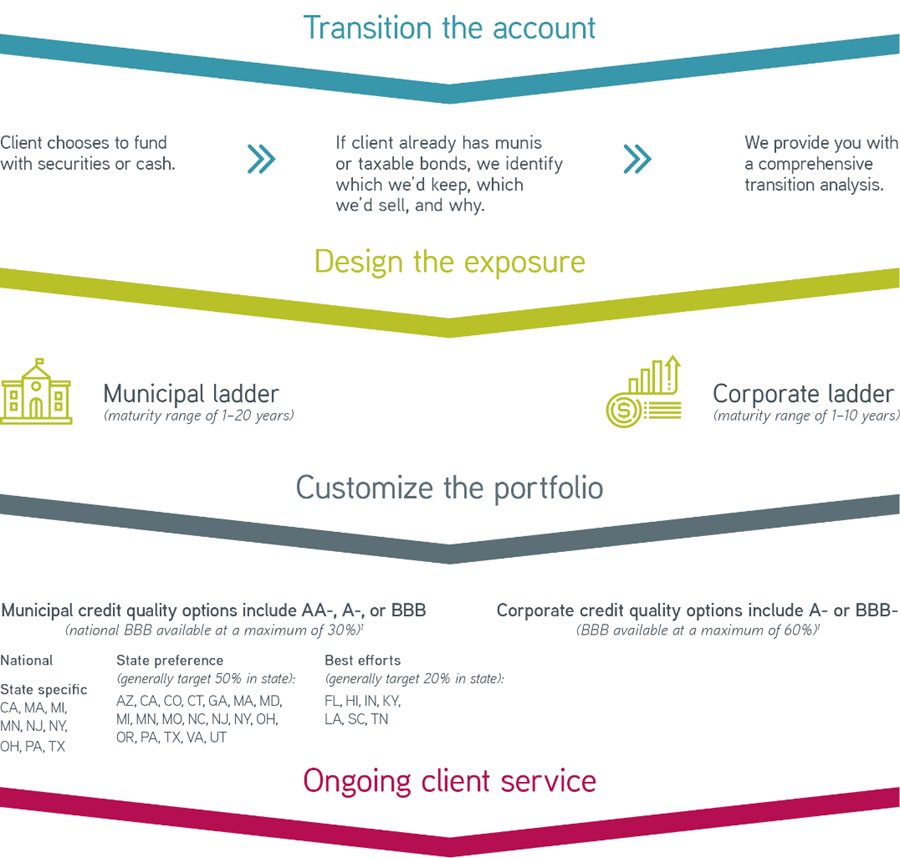 Once the transition is complete, Parametric provides ongoing ladder management, including rigorous credit oversight. You'll have open access to our portfolio managers, who are available to conduct conference calls to answer questions, review performance, and discuss current opportunities.
1Ratings are based on Moody's, S&P®, or Fitch, as applicable. Credit ratings are based largely on the ratings agency's investment analysis at the time of rating, and the rating assigned to any particular security is not necessarily a reflection of the issuer's current financial condition. The rating assigned to a security by a ratings agency does not necessarily reflect its assessment of the volatility of a security's market value or of the liquidity of an investment in the security. If securities are rated differently by the ratings agencies, the higher rating is applied. Ratings of BBB or higher by S&P® or Fitch (Baa or higher by Moody's) are considered to be investment-grade quality.
2State specific, state preference, and best efforts available in A- or above only. Information as of 12/31/2018.
Discover how our solutions can help you grow your practice.
Latest insights and research