Laddered Fixed Income
Investors need a systematic approach to current income while preserving their principal going forward.

Parametric's Laddered Fixed Income Strategy gives investors the opportunity to adjust to rising interest rates and improve yields.
Explore more fixed income solutions
Bond funds expose investors to interest rate risk and fluctuating returns. Individual bonds lock investors into maturities. Bond laddering is a dynamic strategy that provides predictable income and benefits from rising interest rates. To build a laddered portfolio of corporates or municipals, we equally weight investment-grade bonds by maturities along a defined segment of the yield curve. As bonds mature, their proceeds are reinvested into longer maturities, which typically have higher yields. By continually reinvesting in longer-dated bonds, the overall portfolio benefits from higher income during periods of rising rates.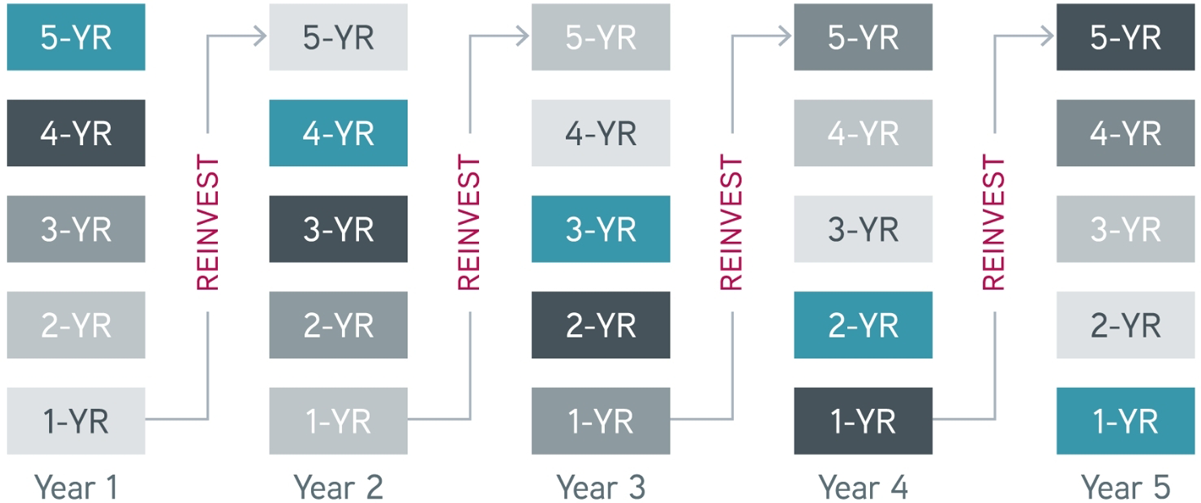 You can customize your corporate or municipal bond ladder by excluding companies or sectors that don't meet your clients' environmental, social, and governance (ESG) criteria.

Intended benefits of fixed income

Principal protection
Learn more >>
Bond ladders help minimize the impact of rising interest rates.

Buying power
Learn more >>
Our experienced traders have access to a national network of more than 100 broker-dealers and can buy and sell bonds at attractive prices.

Active tax management
Learn more >>
We offer systematic tax-loss harvesting all year round, along with other strategies to keep your clients' tax burden down.

ESG integration
Learn more >>
Apply environmental, social, and governance (ESG) criteria to your clients' bond holdings in order to align their values with their portfolios.

$366B
Total firm in AUM

$44.8B+
Fixed income AUM

24
Fixed income professionals

10+
Years of average manager tenure
Get in touch
Want to know more about our Ladders solutions? Complete our contact form, and a representative will respond shortly.